Thanks to those of you who came out to our April Nature Night, Recreation for Everyone! It was an educational and engaging presentation from recreation ecologist Dr. Ashley D'Antonio.

 Enjoy some interesting takeaways and additional resources from her talk below.

If you have trouble viewing the slides from Ashley's presentation below, click here. 
Oregonians walked on local trails and paths over 113 million times in 2017.
Of the people who have not participated in an outdoor recreation activity, the most important things we could do to help them participate were listed as: improve accessibility for disabled and elder, reduce fees, and improve access.
Regular physical activity and outdoor activity improve our mental and physical health.
Oregon's outdoor recreation employs over 172,000 people and is a $16.4 Billion economy.
Oregon's multiracial population is increasing rapidly and grew by 98.2% from 200 to 2016. By the year 2030, over one in four Oregonians will be Hispanic.
Oregon recreation is 74% white.
Oregon residents are more likely to participate in camping and day hiking than the average American. Still, compared to 1975, a significantly smaller percentage of the Oregon population is participating in outdoor recreation activities at large.



What can we do to make Central Oregon's Recreation spaces more inclusive?
As the American and Oregon population continues to change and as we look to making the spaces we love more equitable and more inclusive, we have the chance to encourage thousands of members in our community to love this place even more. By working together, breaking down barriers, and thinking in new ways about the nature we know and love we can make Central Oregon's outdoor spaces a place where all members of our community feel they belong.
Teach the Full History of the American Outdoors
Make ALL visitors feel Welcome and Secure
Create and Support Policies on Diversity
Increase Economic Accessibility to create more Access Points for All
Make our spaces more Representative and Culturally Relevant

Additional resources: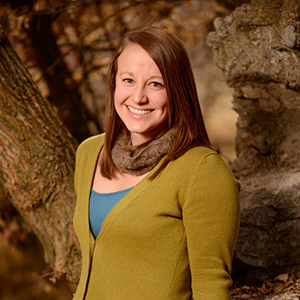 About Dr. Ashley D'Antonio:
Dr. Ashley D'Antonio is an Assistant Professor of Nature-Based Recreation Management in the Department of Forest Ecosystems and Society at Oregon State University. She is a recreation ecologist who studies how outdoor recreation impacts the environment and how people are influenced by the environment when they are in the outdoors. She specializes in using geospatial methods, such as GPS, to better understand the relationship between recreation behavior and resulting impacts. Dr. D'Antonio has worked in numerous national parks and national forests across the United States. Dr. D'Antonio also teaches classes in the Tourism, Recreation, and Adventure Leadership (TRAL) undergraduate degree at OSU. As a teacher of the next generation of outdoor recreation managers, she strives to build awareness and bring attention to equity, inclusivity, and diversity in the realm of outdoor recreation.
 Learn more about: