Have you ever wondered how butterflies survive the Central Oregon winter? Do they all migrate south to California and Mexico? Nope! There are many butterflies that overwinter in our area in various stages of life, including as adult butterflies!
To start thinking about how butterflies overwinter, let's look at the basics of a butterfly's life. Butterflies start as eggs, which then hatch into larvae, or caterpillars. As a caterpillar grows, it becomes too large for its skin and molts. Each time a caterpillar molts, it's called an instar. Once a caterpillar has reached its final instar stage, it forms itself into a pupa, or chrysalis. Inside the chrysalis, the caterpillar transforms into a butterfly. When it emerges, the butterfly is in its adult form.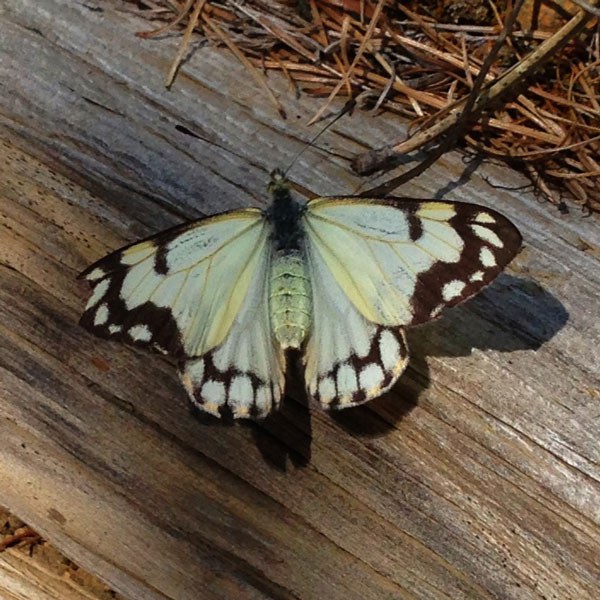 Eggs: Pine Whites overwinter in Central Oregon as an egg, which is fairly rare. Since they overwinter as eggs, they don't emerge as adult butterflies until late June to mid-October, peaking in August. Pine whites are one of only three Cascadian butterflies whose larvae feed on conifers.
If you're hiking at the Metolius Preserve in late summer and you see little white flecks fluttering about the tops of pine trees--those aren't snow flurries--they're pine whites!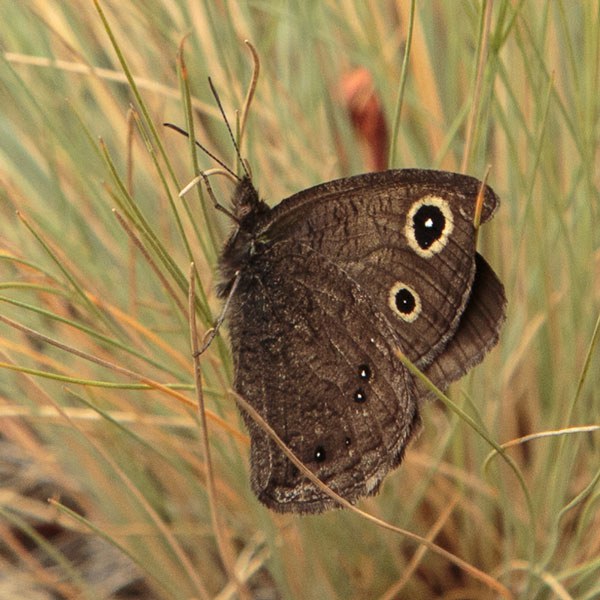 Instar: Dark Wood Nymphs overwinter in Central Oregon as an instar. They emerge as adult butterflies from late May to late September, peaking in July.
The eyespots on the outer wing of wood nymphs offer a great defense against predatory birds who mistakenly target the outer wings as the butterfly's head. The hungry bird ends up flying away with a small bit of wing in its mouth instead of a satisfying meal.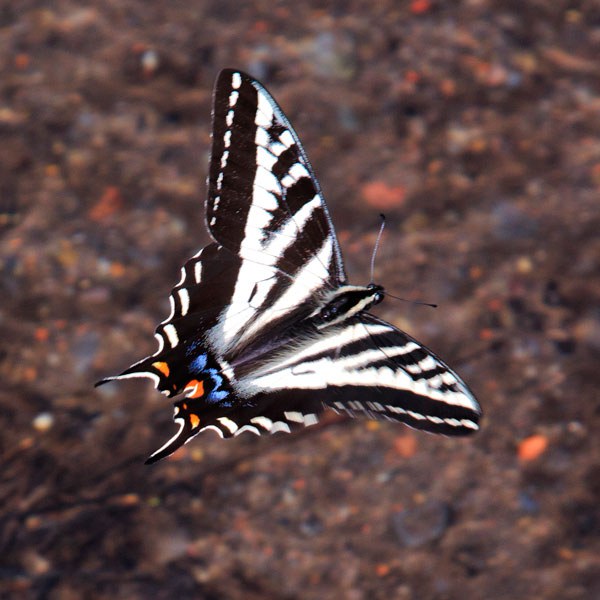 Chrysalis: Pale Swallowtails overwinter in Central Oregon during the chrysalis stage of life. You can see them as adult butterflies from mid-April to early October. They peak as adults in May and June.
Pale Swallowtails are frequently spotted at the Metolius Preserve, while you have likely seen Western Tiger Swallowtails in your backyard garden.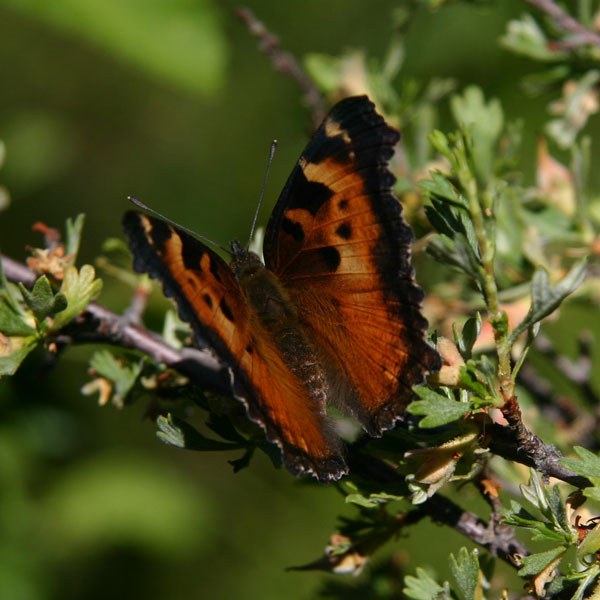 Butterfly/Adult: California Tortoiseshells overwinter in Central Oregon as adults. They hibernate in trees, crevices in man-made structures, wood piles, and other shelters. On warm winter days, you can occasionally see a California Tortoiseshell flitting about! Since California Tortoiseshells overwinter, you can see them just about any day of the year, although their colors will be faded and their wings may be a little tattered in the winter and early spring. If you have the opportunity to catch a glimpse of a California Tortoiseshell in the late fall before hibernation, its colors will be particularly vibrant.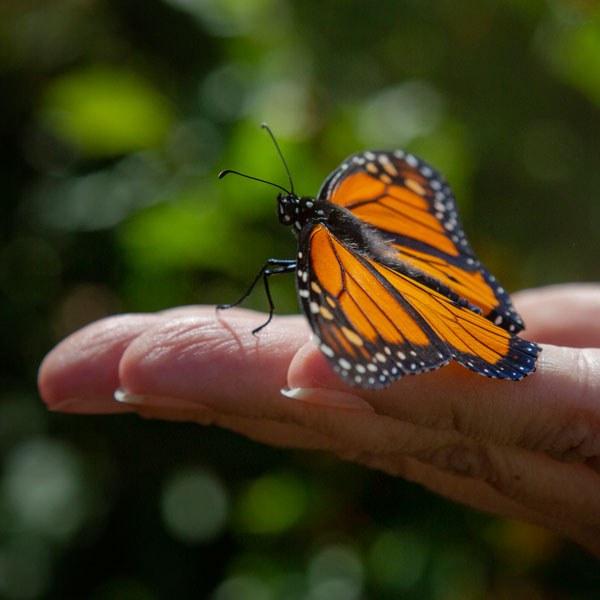 Migrate: Monarch butterflies migrate in the winter. Monarchs that pass through Central Oregon generally migrate to California, with a few possibly heading further south to Mexico. Monarchs can be seen in Central Oregon from early June (after migrating north to lay eggs) through early October, peaking in early July through late August. The individuals you see in the late summer and early fall are likely the "super generation" monarchs on their way south for the winter.
Whenever you're out on a warm, sunny winter day and spot a butterfly, think about that same butterfly nestled in a tree hollow, waiting for spring and all the warmth that arrives with it.
 
Learn more: