The clink of glasses and chatter surrounded the table. Stories were shared and a few passionate folks pitched a new idea for a way to protect the high desert home they had all come to love.

The year was 1995 and things were changing, some for the better. Deschutes Brewery was cranking out beer faster than ever before, a new brewery had come on the scene deciding to call itself Bend Brewing Company, the Crooked River Roundup had just celebrated its 50th anniversary, Mt. Bachelor was getting ready to upgrade their Summit Lift, Sisters Coffee was perfecting their roasts, the Old Mill was being restored, and Pizza Mondo had just opened its doors.

Times were also changing in more challenging ways. In just five years, the population of Bend had increased by some 6,000 people. Development was booming and the forests, fields, and canyons of Central Oregon were beginning to change. There was no way the 30,301 people living in Bend in 1995 might have known that 25 years later this community would hold more than 94,590 people, 32 new roundabouts, and changes just about everywhere the eye could see. One thing was sure--Central Oregon wasn't about to stay the same.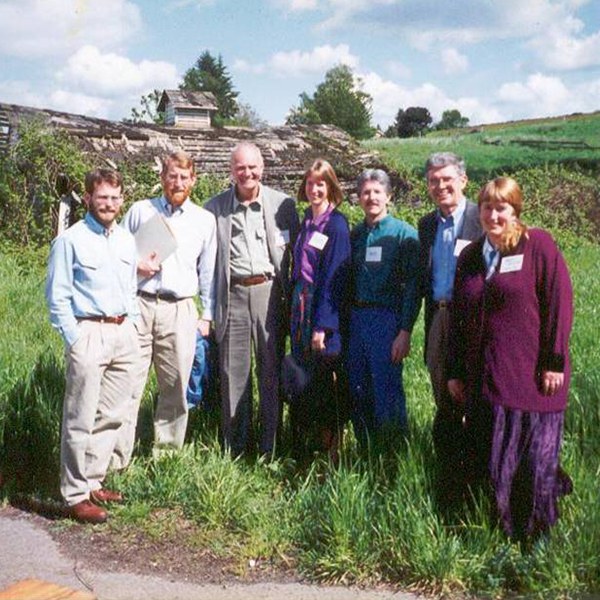 The founders of the Land Trust had a lot of questions, a handful of answers, a round of craft beer, and an optimistic hope for the future. They imagined places where wildlife could roam free and where the community could connect with the land--forever. More and more people were beginning to love Central Oregon and it was clear it was time to act. Would others join them in protecting and caring for land in Central Oregon?

Less than a year later they stood beneath the shadow of the Cascades, pine trees behind them, meadow in front of them, and bunchgrasses beneath their feet. They had conserved part of Central Oregon forever: Indian Ford Meadow Preserve. But, protecting Indian Ford Meadow Preserve was just the beginning.

The fledgling Land Trust realized that with conservation, they had stumbled into an opportunity to make a lasting impact on the future of Central Oregon. With the support of passionate and caring community members, they had protected a haven for wildlife, the beauty of our region, the trees that would continue to grow for decades, and the clean water that would continue to sustain us all. They had connected with something far beyond themselves. These lands would be a legacy for Central Oregon to be loved, cared for, and protected, long after those beers ran dry.

There were complications, of course, but the Land Trust learned to be patient and humble, to listen more, and ask the important questions. We also learned how generous, kind, and hopeful our amazing community of supporters could be!

After founding in 1995 and protecting our first 63 acres in 1996, our learning curve increased exponentially. The Land Trust grew, we met new people, and formed new partnerships. We found new ways to leverage community support to protect things like salmon, steelhead, deer, elk, clean water, and clean air. The land connected it all and sustained it all, and we could ensure those places would be there forever, for all of our children and grandchildren.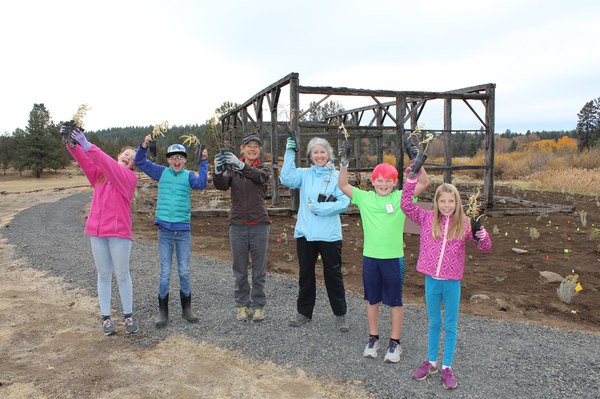 Since then, we've grown, we're still learning, and we've changed so much. We've watched proudly as our kids walk through meadows and forests that may not have been there if we hadn't acted. We've celebrated the return of salmon and steelhead, healthy creeks and forests, and communities that care for and love the land.


Now, we toast to the future, knowing that more than 12,000 acres of protected land is still just the beginning. We still want to protect our high desert home (and drink a tasty beverage now and then), and we're honored to carry on the mission set forth by our founders to conserve and care for the best of Central Oregon for the next 25 years. Join us!
Celebrate with us: