The birds are chirping, little green things are popping up everywhere, the sun is shining brightly, but our Central Oregon nights are still cold. If you are itching to get growing, start your own seeds indoors then you'll be ready to plant when the nights are warm!
We are going to focus on milkweed seed starting in the hopes that you'll start your own milkweed to help our local monarch butterflies. Like many plants, milkweed seedlings don't like having their roots disturbed. Using bottomless paper pots allows you to start your plants early and transplant them without disturbing the roots.
Follow along to make your own newspaper pots either via our video above or these instructions below!
Here's What You'll Need:
Newspaper
Wheat paste (Recipe Below)
Brush
Long tube, 1.5-2 inches wide
An empty egg carton
Seed starting mix or whatever soil you prefer!
Milkweed seeds or whatever seeds you're starting! Need milkweed seeds? Call us at the Land Trust and we will mail you some!
Step 1. 
Lay your newspaper out flat. Begin to roll the newspaper tightly around the tube. When you reach the point where the first layer of paper will meet the second, brush paste along the edge so your layers will stick. (Try not to get paste on the tube, or you might have trouble removing your newspaper).
Step 2.
Continue rolling. Brush wheat paste onto the final two inches of the newspaper before you complete rolling. Then, complete rolling your tube to seal your newspaper. Add additional wheat paste if necessary.
Step 3.
Slide your newspaper off your tube and let dry.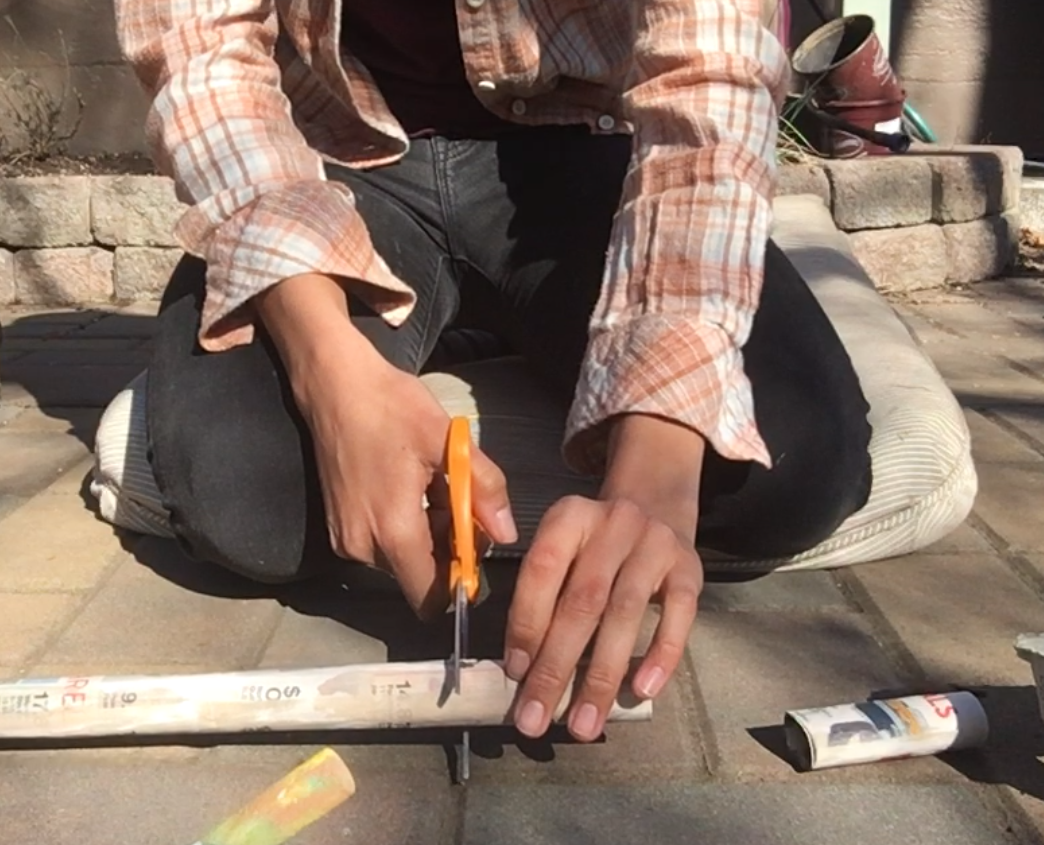 Step 4.
Cut tube into pots of desired size.
Step 5.
Situate newspaper pots into egg carton, standing up.
Step 6.
Fill pots with desired soil, we recommend a starter mix.
Step 7.
Plant! Follow the planting instructions for your specific seedlings (here are the instructions for showy milkweed), and watch for growth to come!
Wheat Paste Recipe
Ingredients: Water, Flour and Bleach
Put 4 parts water into a pot on the stove and bring to a boil.
While you're waiting for water to boil, mix 1 part flour to 1 part warm water. Beat this mixture briskly to remove lumps.
Slowly stir in the water and flour mixture to the boiling water.
Mix well and let boil for 2-3 minutes. It should be smooth and have the consistency of thick glue. If necessary, you can add more water or flour in small amounts until you get the desired consistency. (Some recipes recommend adding a small amount of bleach to your paste to help prevent mold (about 1tsp per 1cup of paste).
You can store this paste in a covered container in the refrigerator.
Thanks to Heidi Nichols, OSU Master Gardener, for the great information to make this tutorial! 
Learn more: