"Look at that butterfly!" I exclaimed as a creature flitted past while on a hike recently. Err, wait, or maybe that's a moth? It's fairly easy to get confused about what insect flying past you is a butterfly and which one is a moth. How can you tell the difference?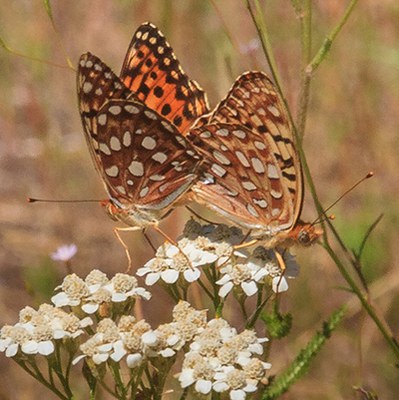 Since there are 11,000 species of moths in the United States and 750 species of butterflies, you can image there are always exceptions to these generalizations. However, keep an eye out for these differences between butterflies and moths:

Antennae. One of the easiest ways to physically tell the difference between a butterfly and a moth is to take a look at its antennae. Butterflies typically have a long antennae shaft with a bulb or club at the end. Meanwhile, moths' antennae can be feathery, saw-edged, or simply a long shaft. There are relatively few moths that have a club at the end of their antennae.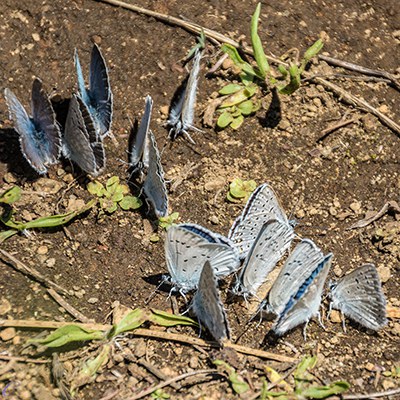 Wings. When butterflies land, their wings are generally closed up so you see the underside of their wings. Besides trying to warm themselves from the sun, they will often keep their wings "closed up" like this. If you've ever tried to take a photo of a butterfly while its wings are held out, you know it's a tricky project—they really do keep their wings closed up a lot! Moths, in contrast, often land with their wings spread out on their sides or against their bodies (helping to hide part of their body).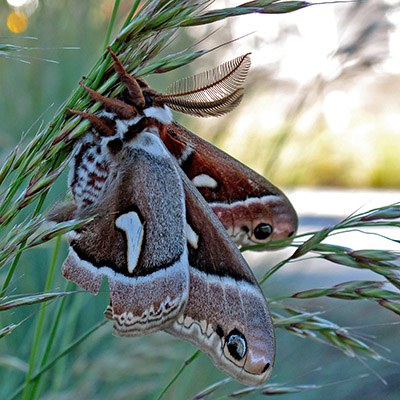 Bodies. In general, moths have stockier and fuzzier bodies compared to butterflies. Their legs are also shorter and stockier. In addition, moths have a wing-coupling device, known as a frenulum, that joins their forewing and hindwing. Butterflies do not have a frenulum. While this is helpful to know, it's not as easy to use for identification when you see an insect flying nearby!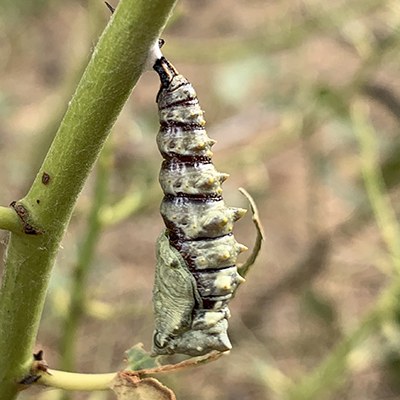 Cocoon + Chrysalis. If you're looking at a moth or butterfly during a different part of their life cycle, this difference could be useful! Moths create cocoons when they go through their metamorphosis, and their cocoons are wrapped in a silky covering. Butterflies, on the other hand, create chrysalids that are hard and smooth with no silkiness.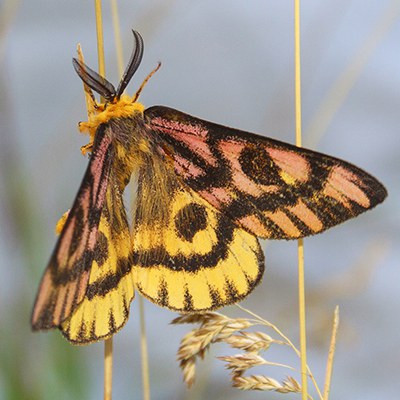 Color. Commonly, we think that butterflies are colorful and moths are drab. However, there are many colorful moths and many drab butterflies, so while this isn't the best way to determine which species you are looking at, it can be useful at times. Pairing up the color with another identifying feature is always a good way to go! For example, the elegant day moth is quite colorful, but look at the feathery antennae and stocky legs—definitely a moth!


Daytime vs Nighttime. While it's true that most butterflies flit about during daylight hours and most moths are active at night, this is once again not the best way for identifying between butterflies and moths. For example, as you can probably guess, the elegant day moth is active during the daytime. In addition, dawn and dusk can be tricky times of the day as many moths (and butterflies) are crepuscular (active at dawn/dusk).

We hope this list of the differences between butterflies and moths, while generalized, will still help you the next time you see a moth or butterfly outside!
Sources:
Learn more: