By Jana Hemphill

Happy National Ice Cream Month! July is the ideal time for that favorite frozen dessert, whether it's chocolate, vanilla, or something a little more adventurous. But what would pair well with that sweet treat? How about a Land Trust Community Preserve? That's right! We've matched our Land Trust Preserves with the ideal ice cream flavor for each location.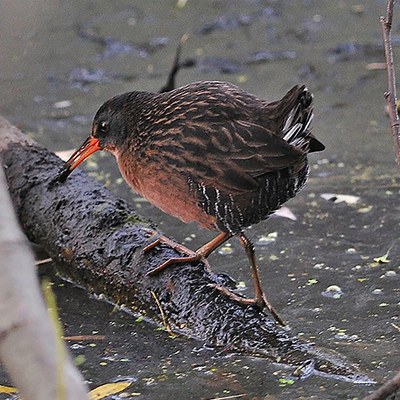 Camp Polk Meadow Preserve: Green tea ice cream
At Camp Polk Meadow Preserve, more than 169 different bird species have been spotted! This birding hot spot is a delight not only during spring migration, but throughout the entire year. Arrive before dawn for the best birding and make sure to bring along some caffeine to keep you alert (but not so much caffeine that your hands shake when you're looking through binoculars!). Green tea ice cream is the perfect accompaniment to bird calls, woodpeckers working away in the pine groves, and hummingbirds buzzing past for their next sweet treat.

Indian Ford Meadow Preserve: Vanilla ice cream
The original. Indian Ford Meadow Preserve is the first piece of land that was protected by the Deschutes Land Trust, making it the vanilla of our protected lands. These 63 acres, conserved in 1996, taught us so much about how to protect and care for the lands and waters of Central Oregon. And while vanilla might be seen as boring, Indian Ford Meadow Preserve is anything but that! Take in a sunset stroll to watch the summer sun dip beneath the Three Sisters.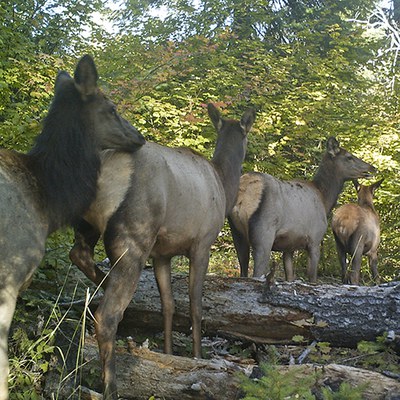 Metolius Preserve: Moose (err, Elk) Tracks ice cream
Large mammals like elk, deer, black bears, cougars, bobcats, badgers, beavers, and otters call the Metolius Preserve home. While there might not be any moose in Oregon, elk and these others critters leave plenty of tracks throughout the ponderosa pine, Douglas fir, and western larch forest. You can also keep an eye out for wildlife along Lake Creek, which is also great habitat for songbirds, spring chinook, and sockeye salmon.

Whychus Canyon Preserve: Rocky Road ice cream
Rimrock cliffs along Whychus Creek with the historic Santiam Wagon Road crossing above the canyon make for a great match with rocky road ice cream. The Santiam Wagon Road was built in the 1860s to connect the Willamette Valley, across the mid Cascades and through Eastern Oregon, to the Idaho border, traveling nearly 400 miles. Meanwhile, rimrock cliffs and large rock outcroppings provide views of the Three Sisters, offer a bounty of wildflowers, and provide habitat for raptors, bats, and other wildlife.


Now it's your turn! What ice cream flavors would you match to Land Trust Preserves?