Thanks to those of you who tuned in to our February Nature Night, The Importance of Insects. It was an educational and engaging presentation from Dr. Tara Cornelisse.

 You can watch a recording of her presentation here, and also peruse her slides and read some quick takeaways from her talk below.

If you have trouble viewing the slides from Dr. Cornelisse's presentation below, click here. 
The Importance of Insects Takeaways and Resources:
During her presentation, Dr. Tara Cornelisse shared a look at the vast and diverse world of insects sharing why they are important and what we can do to protect them. More than half of all animals described are insects. Tara shared "one reason insects are important is that there's just so many of them!" Recent publications estimate that about 90% of insects might be unnamed. Because insects are such a diverse group of animals, their behaviors are also diverse lending to so many unique forms and functions in our world. From pollinating to seed dispersal and biocontrol, insects provide a wide range of benefits for human society and our well-being. Sadly they are also declining at alarming rates! According to the Center for Biological Diversity, "an estimated 41% of insect species are declining and could be at risk of extinction." From ants to bees, beetles and everything in between, we're experiencing what some are calling "an insect apocalypse." The good news? The actions we take locally can have major impacts.
What you can do:

Additional resources: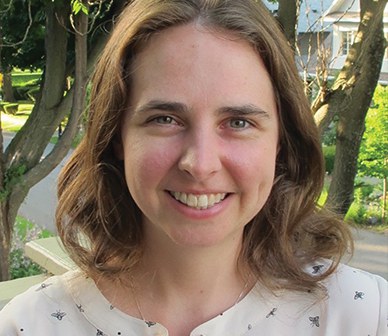 About Dr. Cornelisse
Dr. Tara Cornelisse is an insect conservation biologist and Senior Scientist with the Endangered Species Program at the Center for Biological Diversity, a conservation nonprofit. At the Center, she is the resident entomologist and started the Saving the Insects campaign. Specifically, she works to get insects protected under the Endangered Species Act and on policy that advances insect conservation. She has conducted research on monarch butterfly habitat in urban areas, conservation of endangered tiger beetles, and on insect conservation education. She holds a PhD from the University of California Santa Cruz. Before joining the Center, she was a postdoctoral scholar at the American Museum of Natural History and an Assistant Professor in Animal behavior, Ecology, and Conservation at Canisius College. Her favorite insects are the Ohlone tiger beetle, dung beetles, and the yellow-faced bumble bee.
 Learn more: