May is bike month, and what better way to get outside and explore Central Oregon than taking a ride?! Whether you're up for some single-track in the forest, are looking for a family friendly cruise, or are ready to pedal the miles away--here are some places you can take the ol' bike for a spin!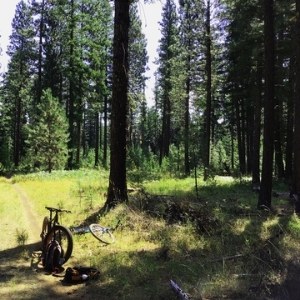 Tour de Metolius
Take in the beauty of the entire Metolius Preserve by biking along the Larch, Fir, and Pine trails in a series of lollipops. Enjoy the peaceful North Fork of Lake Creek and stop to relax at a bench nearby. On the Pine Trails, keep an eye (and ear) out for white-headed woodpeckers. Ride through bracken fern lining the trail in this peaceful forest. Enjoy a viewing platform on the South Fork of Lake Creek and an interpretive sign sharing the story of sockeye salmon. We don't call it the grand tour for nothing! This is a great place for beginners and experienced mountain bikers alike to come and enjoy some quiet trails. Route Information Total Distance: 8.65 mile loop.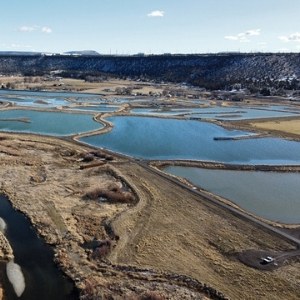 Cruising the Crooked River Wetlands Complex
Folks looking for a more mellow-paced, family-friendly day are in for a treat with a trip around Prineville. Choose from one of these great, in-town rides or make your way over to the Crooked River Wetlands complex where paved trails offer a wide range of biking options. Ride along the Crooked River and be sure to visit the overlooks to take a peek over at Ochoco Preserve. Not sure how to get started or have new bike riders in your family? Check out these great resources from Crook County On The Move and you'll be riding in no time! Route Information Total Distance: Varies depending on the ride.
Cycling the Crooked River
For folks looking to log some miles, ride the scenic route from Prineville and into the Crooked River Canyon. Take in the area's incredible geology, keep an eye out for wildlife, and get to know the Crooked River from a new perspective. We're sure that after riding in this area you'll  think it's so worth protecting! Route Information Total Distance: 39 miles out and back.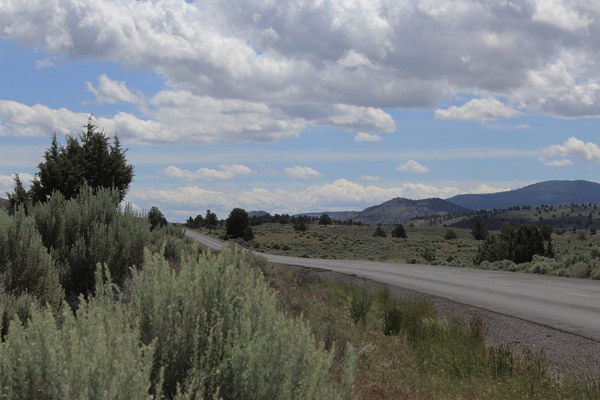 Ride along Aspen Valley Ranch
If you want to get out and away from it all, hop on your gravel bike and enjoy this ride through the Post-Paulina Valley. Check in with our partners at the Dirty Free Hub for full route details, tips for your trip, and even suggestions about where to stop for some meatloaf! You'll travel through the geographical center of Oregon, pass by the Land Trust's protected Aspen Valley Ranch, and are sure to love the change of scenery with big open skies, rolling hills, and super interesting geological features. Route Information Total Distance: 36 mile loop


Ride By the Rolling Hills of Priday Ranch
Looking for something different? Head north of Madras and hop on your gravel bike to explore a new area! Near the ghost town of Ashwood, you'll ride up, down, and over hills to reward yourself with stunning mountain views. Be ready to climb for the first half of your ride, then cruise down and through incredible canyons where you'll take in the geology and hopefully (if you're riding in the late spring) see a few wildflowers! This ride crosses near the Land Trust's newly protected Priday Ranch. Route Information Total Distance: 44 mile lollipop

Whether you ride for miles or cruise about, here's to exploring and sharing the Central Oregon we love! Join us for an upcoming guided ride or subscribe to our newsletter to learn more about the nature of Central Oregon. 



Learn More: